Navigate to: Home » Prysmian Cable Accessories » Prysmian Cable Cleats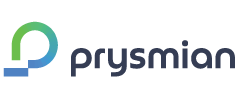 This Page has been moved, changed, deleted or does not exist - Please select the product you require from the links below:

BICON Aluminium Cable Cleats

Prysmian Aluminium Cable Cleats



BICON Cable Blocks

Prysmian Cable Blocks



BICON Cable Cleats and Fixings

Prysmian Cable Cleats and Fixings




BICON Cable Transits

Prysmian Cable Transits




BICON Non-Magnetic Cable Cleats/Clamps/Blocks

Prysmian Non-Magnetic Cable Cleats/Clamps/Blocks




BICON Non-Metallic Cable Cleats/Clamps/Blocks

Prysmian Non-Metallic Cable Cleats/Clamps/Blocks




BICON Trefoil Cable Cleats

Prysmian Trefoil Cable Cleats




BICON Two Bolt Single Way Cleats

Prysmian Two Bolt Single Way Cleats


Prysmian Components offers a complete selection of cable cleats and fixing accessories to suit the majority of L.V., M.V. and H.V. cables, offering the user the ability to match individual site requirements with the most appropriate product for their application. They are also designed and manufactured to the highest performance standards. To compliment the range of cleats, we also offer a number of specially designed accessories.

When it is necessary to select cleats for an installation, there are six key elements to be considered; (I) Mechanical load, (II) Cable run - horizontal / vertical, (III) Environment, (IV) Operating temperature / LSOH requirements, (V) Compatability with the support structure, (VI) Cable diameter accommodation. A combination of these elements is required to select the most appropriate cleat.

The use of Prysmian Components' cable cleats result in a safe and efficient installation where the cables reach their optimum rating and provide the necessary restraint to the cables in the event of a short circuit fault occuring in the system. They also allow a neat and orderly arrangement of cables which is aesthetically pleasing.


BICON is a registered trademark
of The Prysmian Group